UCS Star Wars Jedi Temple Coruscant


General Information

Project ID

6878

Author

Link

Statistics

1,600 supporters

2,972 comments

10 bookmarked

86,700+ views
UCS Star Wars Jedi Temple Coruscant is a project on LEGO CUUSOO created by dimitriniko on December 20th, 2011. It is the third most commented project in Idea Stage.
This message was written by the creator of the project. Do not modify the message in any way.
Sorry about the , it should be fixed soon, it is just i cant find the old image.
The UCS Jedi Temple aims to introduce A Jedi temple MEDIA COVERAGE SO FAR Visit Jedi News
YOU TUBE VIDEO Visit the youtube video WE were featured on jedi news!!! HIGHER QUALITY PICS COMING SOON This project aims to be the prequel trilogy Version of the Death star and to come with a similar amonuts of Minifigures. There a a few rooms recreating all the scenes from the Prequel movies. There will be a council rooms, Hall way, Landing area with columns with statues, Sleeping chambers, Meditation room, Jedi archives. The top part fits on And 2 small add on sets to come with it.
Project History
4 March 2013 1,500 supports
12 July 2012, 1000 supports
1 July 2012, 950 supports
15 June 2012, 900 supports
8 June 2012, 850 supports
27 May 2012, 800 supports
16 May 2012, 750 supports
8th May 2012, 700 supports
4th May 2012, 650 supports
1st may 2012, featured on rebelscum.com
1st may 2012, featured on Google when you type in cuusoo
28 April 2012, 600 supports
15 April 2012, 550 supports
11 April 2012, Offical Lego Comment
7 April 2012, 500 supports
1 April MEDIA COVERAGE-JEDI NEWS
30 March 2012, 450 supports
26 March 2012, get on front page
23 March 2012, 2000 comments congrats to Nikodimitri for 2000th comment
20 March 2012, 400 supports
15 March 2012, 20,000 views
10 March 2012, 350 supports
7 march 2012, 1,500 comments congratulations to anna special for 1500th comment
4 march 2012, 300 supports
29 feb 2012, 250 supports
26 feb 2012, 200 supports
21 feb 2012, 10,000 views
17 feb 2012, 150 supports
15 feb 2012, 1000 coments, congrulations IHawks44 for being the 1000th comment
13 feb 2012, 100 supports
7 Jan 2012, 50 supports
20 dec 2011, started project
THanks so far to Nikodimitri, the co-creator of this idea, Jobst who comments alot, Nanabrown and sky1wind
We hope you support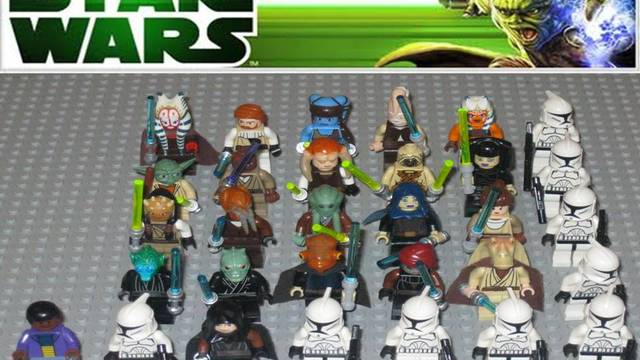 SECTION 1 CONFIRMED FIGS Shaak Ti, Obi-wan-Kenobi, Aayla Secura, Ki-Adi-Mundi, Ahsoka Tano, Yoda, Mace Windu, Saesee Tiin, A'Sharad hett, Luminara Unduli, Agen Kolar, Plo Koon, Kit FIsto, Bariss Offee, CLone troopersX9, Anakin Skywalker, Bail Organa, 6 Random Jedi, Jedi Bob, Miraluka Jedi, a Zabrak padawan, a twilek
UNCOMFIRMED 2 Temple retainers, Young Anakin, Padawan Kenobi, Anakin & Obiwan ep.2, Quigon Jinn, Evan Piell, Zett Jukassa, Jocasta Nu, Quinlan Vos.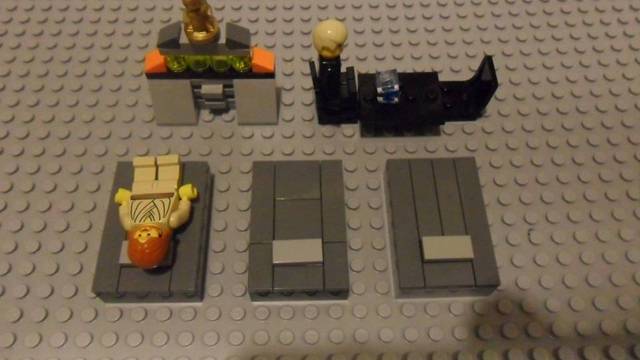 Jedi sleeping chamber, sorry that the figs are yellow.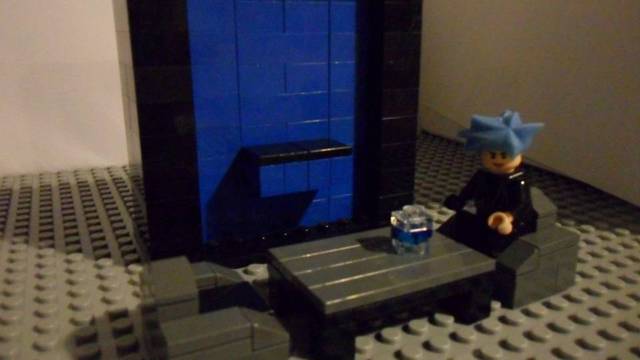 The Jedi archives, small prototype, new pic coming up soon.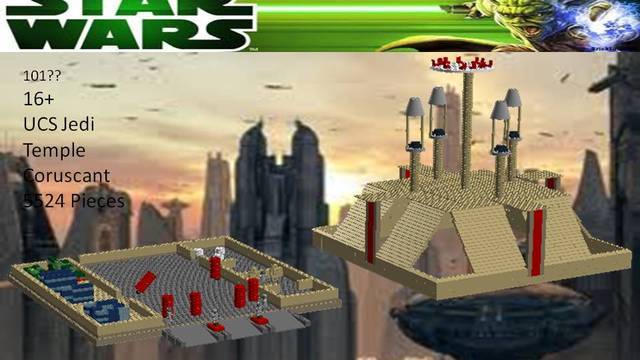 Different angles of the temple in ldd

REALLY AWESOME PROJECTS Also check out nanabrowns project Battle of Utapau check it out
Also check out jedi booster pack by Deltaraven check it out</div> </div>
This message was written by the LEGO CUUSOO Team. Do not modify the message in any way.
Congratulatory message from LEGO for +500 votes
2012.04.11
Congratulations on achieving over 500 supporters! This is a great suggestion for a building that hasn't yet been made for LEGO Star Wars. You've done a good job capturing the essence of the building with your CAD model, and of capturing scenes from inside with your LEGO creations. Best of luck on your journey to 10,000 supporters!
The LEGO CUUSOO Team