The Legend of Zelda


General Information

Project ID

6809

Author

Link

Statistics

9,966 supporters

6,431 comments

121 bookmarked

544,600+ views
The Legend of Zelda is an Archived project on LEGO CUUSOO created by MINGLES on December 18th, 2011. The project reached 10,000 supporters on May 4th, 2012.
MINGLES created 3D scaled models for Zelda minifigures and sold them on Shapeways, soon he wanted an offical Legend of Zelda LEGO set. The project underwent many changes. At first, the project only contained the Legend of Zelda's main protagonist, Link, but eventually evolved so it had two new characters, a flesh tone colour for the character's skin, new items, and a model for a possible set idea.
It underwent a review, and the result was that it was archived. The reason cited was that it required too many new molds.
It was highly anticipated by many users, as they would have loved to have a LEGO Legend of Zelda set/theme. The project even had articles written about it on Kotaku, N-Europe, Cubed3, Geekologie, Zelda Dungeon, Zelda Universe, Siliconera and IGN. However, the use of many new elements, and possibly the difficulty LEGO may have had in obtaining a license from Nintendo, obstructed the possibility of this project's passage.
The project's comment section was a busy center of trivia, with new quizzesappearing aproximatly everyday. So much trivia was posted that many CUUSOO users felt that it was all just too much. It then was decided, that only certain users should be able to post trivia, and that people would have to take turns.
Mingles' Shapeways Account, which has the new pieces used in this project, can be found here: http://www.shapeways.com/shops/MINGLES
This message was written by the creator of the project. Do not modify the message in any way.
An official 'LEGO Legend of Zelda' is a thought which has crossed many peoples minds in the 25 years since 'The Legend of Zelda' was first released by Nintendo. With the infinite possibilities of what can be achieved with LEGO and the immersion created by the fantasy world of The Legend of Zelda, many fans have endeavoured making their own LEGO Zelda customs and creations. With such dedicated fans of custom LEGO Zelda, it would surely only do both the series and it's fans justice if Nintendo and The LEGO Group were to release such a desirable LEGO theme.
A massive thank you to Kotaku, N-Europe, Cubed3, Geekologie, Zelda Dungeon, Zelda Universe (and again!), Siliconera and IGN for the articles!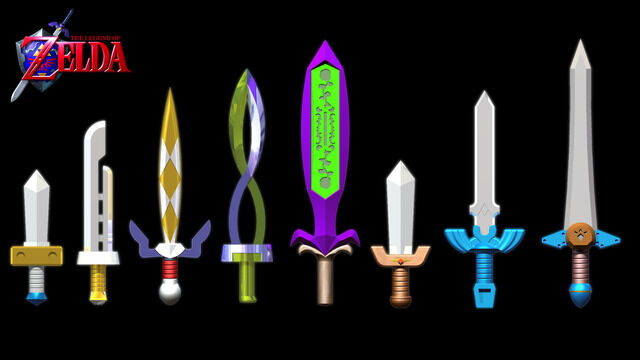 Over the last year I have personally spent a huge amount of time designing these 3D models of LEGO scaled items from the Legend of Zelda series. Despite being able to manufacture them to be actually used in LEGO via the 3D printing service Shapeways, I and many other fans have a strong desire to see an official LEGO version of the franchise.
The LEGO scaled items I designed above are only a small portion of what could be in theory achieved with official Legend of Zelda LEGO. Along with an official inventory of items, swords, hats and shields would be an immense quantity of locations and scenarios which could be played out in sets.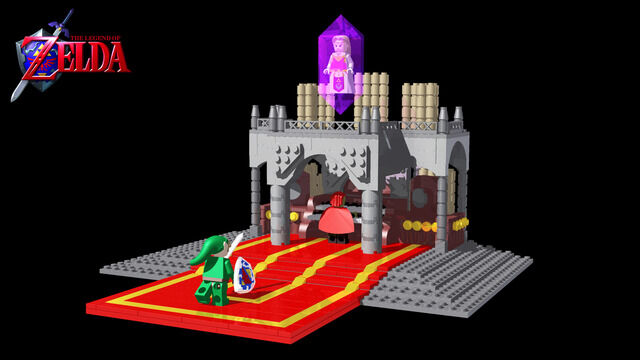 The set shown above is of the finale of The Legend of Zelda: Ocarina of Time. This is one of the most iconic moments of the game, featuring all main 3 characters in adult form. The organ is heard throughout the ascent of Ganon's Castle and plays an important role in building the suspension as Link climbs the seemingly endless stairs to aid in Princess Zelda's rescue.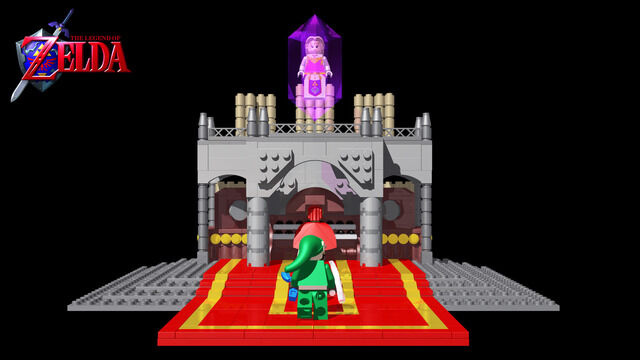 Along with a set representing an iconic moment of the series, I feel it is also necessary to include multiple swords, shields and items as they play such a large and important role in the series.
Check out my Flickr page for high resolution and older images from the project!
Thank you everybody for your support!
This message was written by the LEGO CUUSOO Team. Do not modify the message in any way.
Congratulatory message from LEGO for +500 votes
2012.02.08
Congratulations on all of the support and the attention from the blogs! We love the high quality renderings of concept LEGO parts you have done. The Legend of Zelda is such a classic game, we can see the possibility of there being a successful LEGO product based on it. Keep going for the supporters. Since the Legend of Zelda is property of Nintendo, they will have to be on board with such a product, and we'll take that up with them if this reaches 10,000.
The LEGO CUUSOO Team
This message was written by the LEGO CUUSOO Team. Do not modify the message in any way.
Congratulatory message from LEGO for +5000 votes
2012.04.17
Dear Mingles,
Congratulations on passing this milestone of 5,000 supporters on LEGO CUUSOO for The Legend of Zelda! You're halfway there!
As your concept artwork mostly consists of new elements, we will not be producing a concept model until it reaches the LEGO Review stage. We encourage you to come up with a concept for a single set that you feel best commemorates the game, and we can work from there.
Best wishes as you continue on your journey to achieving 10,000 supporters on LEGO CUUSOO.
The LEGO CUUSOO Team
This message was written by the LEGO CUUSOO Team. Do not modify the message in any way.
Congratulations on 10,000 Supporters, MINGLES!
2012.05.07
We've keenly watched the support for this project from fans of the legendary video game series. You've made it at last, thanks to the broader community of Legend of Zelda fans. Congratulations!
Also, you built a very nice set design for the finale from The Legend of Zelda: Ocarina of Time. It's a great response to our request from the comment we made for 5,000 supporters. This gives the concept some focus and something from which our team can work.
What happens now? This project moves from the Idea stage to the Review stage. A "LEGO Jury" composed of designers, product managers, and other key team members will examine the idea. We'll build concept models and determine if the concept meets our high standards for what it takes to be a LEGO product, including playability, safety, and fit with the LEGO brand. Every LEGO product goes through a process like this and must meet the same standards.
Timing of the LEGO Review From here forward, the LEGO Review will take place quarterly. The next review will be held starting in June and will include all projects that reach 10,000 between now and then. We'll update the LEGO CUUSOO blog with additional details soon; this project crossed the threshold before we were fully prepared to provide this update.
The review is a thorough process and from its start, it will take several weeks. When finished, we make a "go/no go" decision to develop and sell a LEGO product based on the Legend of Zelda. Naturally before we can announce the results of the review, we will need to secure a license to produce this product--and we can't give an estimate on how long that will take. We will inform you of our decision, and if green-lighted, this project goes into the longest phase of the project; the Development phase. During this time, LEGO model designers refine the product and develop it for release, we create the product materials (box, instructions, marketing), and get everything ready for a production run. This takes several months.
We will post follow-up information and our decision here.
The LEGO CUUSOO Team
This message was written by the LEGO CUUSOO Team. Do not modify the message in any way.
Results of the LEGO Review for The Legend of Zelda
2012.12.20
First and foremost, congratulations again to MINGLES for reaching 10,000 supporters on LEGO CUUSOO, and toward everyone for all of the support of the Legend of Zelda project! The Summer LEGO Review has concluded and the LEGO Review Board has arrived at its decision about the four projects in review.
The Legend of Zelda project shows broad support among gaming enthusiasts. This project has provided great inspiration and concept work for what could be a very nice product.
However, multiple new element molds would be required to create the minifigures for such a product, and the expense of these molds means that the Legend of Zelda project unfortunately does not pass the LEGO Review on the basis of the business case.
MINGLES has been a pleasure to work with throughout this process and has shown a lot of passion and enthusiasm for his idea and LEGO bricks. We also recognize the intense interest of all of you who supported this project, and we are sorry to deliver this disappointing news.
For further details on the results of the LEGO Review visit the LEGO CUUSOO blog at
http://legocuusoo.posterous.com
The LEGO CUUSOO Team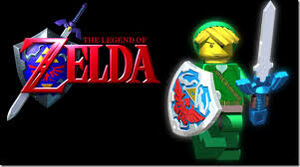 Community content is available under
CC-BY-SA
unless otherwise noted.