Pokèmon Brick Version


General Information

Project ID

13352

Author

Link

Statistics

1,892 supporters

1,866 comments

10 bookmarked

52,100+ views
Pokèmon Brick Version is a project on LEGO CUUSOO created by Kevinhink on March 31st, 2012.  In the comment section, many fans have posted trivia on one of the largest comment threads on LEGO CUUSOO.  Some Pokemon have been put on his Flickr that are not shown in the project. These include:
This message was written by the creator of the project. Do not modify the message in any way.
Hello there! Welcome to the world of Pokémon! Your very own Pokémon legend is about to unfold! A world of dreams and adventures with Pokémon awaits! Let's go!
We need your support on the LEGO Pokémon project! Also known as Pokémon Brick Version.
Pokémon is a media franchise published and owned by Japanese video game company Nintendo and created by Satoshi Tajiri in 1996. Originally released as a pair of interlinkable Game Boy Role-playing video games developed by Game Freak, Pokémon has since become the second most successful and lucrative video game-based media franchise in the world, behind only Nintendo's own Mario series. Pokémon properties have since been merchandised into anime, manga, trading cards, toys, books, and other media. The franchise celebrated its tenth anniversary in 2006, and as of 28 May 2010, cumulative sales of the video games (including home console versions, such as the "Pikachu" Nintendo 64) have reached more than 200 million copies. In November 2005, 4Kids Entertainment, which had managed the non-game related licensing of Pokémon, announced that it had agreed not to renew the Pokémon representation agreement. Pokémon USA Inc. (now The Pokémon Company International), a subsidiary of Japan's Pokémon Co., now oversees all Pokémon licensing outside of Asia.
POKéMON: WHITE VERSION 2 FRIEND CODE: 2667-0050-9490
Check out my photostream @
http://www.flickr.com/photos/kevinhink
for higher resolution images!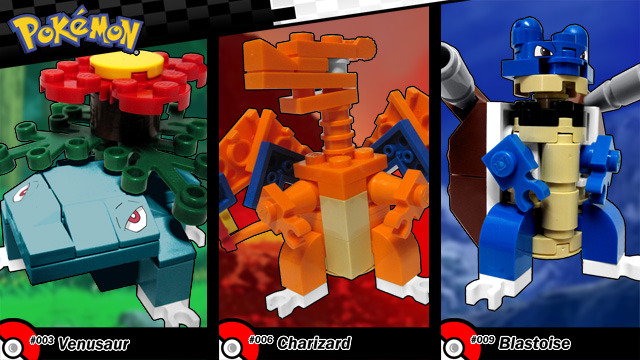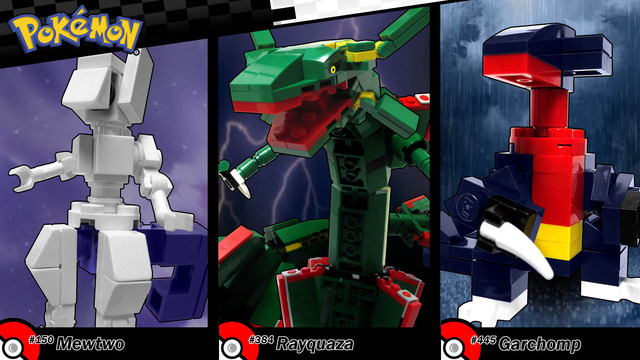 Write detail of your project
This message was written by the LEGO CUUSOO Team. Do not modify the message in any way.
Congratulations on 1,000 Supporters!
2012.12.28
Great job Kevin! Shouldn't you better get working on that new Pokémon you promised for 1,000 votes? ;) Can't wait to see what you come up with!
The LEGO CUUSOO Team