LEGO Mountain Biking


General Information

Project ID

2195

Author

Link

Statistics

2,324 supporters

218 comments

12 bookmarked

93,500+ views
LEGO Mountain Biking is a project on LEGO CUUSOO created by j4mes on October 21st, 2011.
This message was written by the creator of the project. Do not modify the message in any way.
So... Mountain Biking and LEGO, two of my favorite things. What could be better than combining them into one perfect LEGO series?
This series is designed for maximum playability; whether that's 'riding' the bikes across the kitchen work top and hopping utensils. Or building some huge Crankworx style obstacles from LEGO bricks and your own imagination.
The images are computer generated (CG) they're created using 3ds Max and V-Ray.
Many thanks to colon3l for putting me on LEGO CUUSOO in the first place, and for his continued support.
So take a look at the images, imagine the fun you could have, and then please support this project.
For more LEGO Mountain biking images please check out my blog.
LEGO Mountain Biking is now also on Facebook www.facebook.com/MountainBikingLego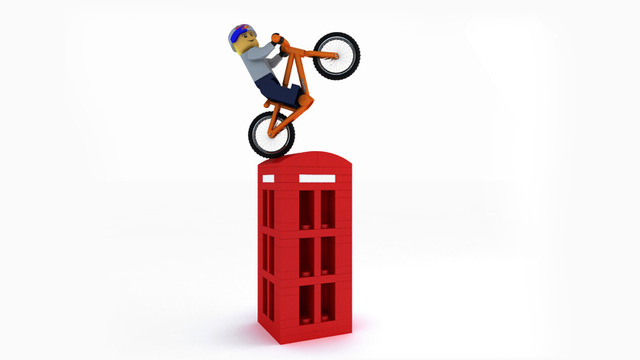 Here are a few new images of a little thing I've just completed.
Possibly the most famous bike rider in the world at the moment, the amazing Danny MacAskill. And where else is he more at home than on top of a red phonebox?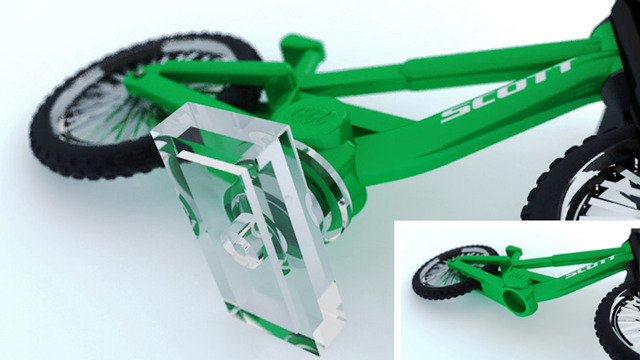 I've just recently updated the bike itself. This is the 'Scott Voltage' to go with the Brendan Fairclough set.
The main design change is that you can now attach a 1x1 round plate and 1x2 single studded plate to the base of the bike thus creating a stand. But importantly this stand is removable to allow the bike to be leaned over when riding during play.
The bars also turn, allowing for more realistic posing with Minifigures.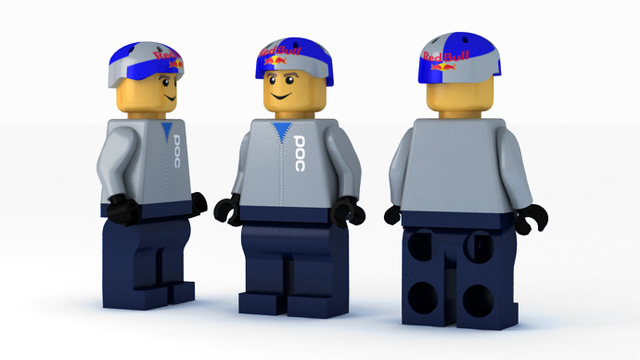 Who would have thought that a grey hoody and a Red Bull helmet would make someone so recognizable. I suppose that's what happens when you get almost 30 million views on YouTube!
Here is last years Monster Specialized set with Sam Hill and Brendan aboard their Demo8s.
More new set designs are on the way, and as soon as I complete the images I will be putting them on here, so watch this space!

PROJECT HISTORY.
I've been creating these LEGO Mountain Biking images for a few years now; before even I was aware of CUUSOO. Please click the links below to go back in time and have a look at some of the previous incarnations of the images on my blog.
LEGO Mountain Biking – Sam and Brendan 001 LEGO Mountain Biking – Specialized Demo 001 LEGO Mountain Biking – Some wire frames LEGO Mountain Biking – Start ramp and box LEGO Mountain Biking – Brendan joining Scott? LEGO Mountain Biking – Retro Rob Warner LEGO Mountain Biking – Green Scott Voltage LEGO Mountain Biking – Danny MacAskill

LEGO MOUNTAIN BIKING IN THE MEDIA.
Dirt Magazine – http://dirt.mpora.com/news
Vital MTB – http://www.vitalmtb.com
tribalzine.com – http://www.tribalzine.com
Bricks N More –
http://www.bricksnmore.net
This message was written by the LEGO CUUSOO Team. Do not modify the message in any way.
Congratulatory message from LEGO for 500+ votes
2011.11.18
Hi,
Congratulations on reaching over 900 votes. We usually give this message at 500, but this is coming a bit late.
Our team is impressed with the design of the bikes and the detail of the characters. We also see the energy of the downhill racing community and hope to see many more supporters rally behind this project.
We see the potential of this as a line of playsets. Keep the ideas coming!
The LEGO CUUSOO Team