Club Penguin: Town Center


General Information

Project ID

34511

Author

Link

Statistics

473 supporters

862 comments

7 bookmarked

21,576+ views
Club Penguin: Town Center is a project on LEGO CUUSOO.  It was created by Green Ninja on January 31st, 2013, Green Ninja owns it along with his support group, TeamCP, being the name of the account. It is based on the MMO game (Massive Multiplayer Online game) refered to as Club Penguin. The project was in a WIP stage for a while, but the final model is now finished. The project itself was also based on two locations in Club Penguin, the Dock and Town Center, but later changed to only include the Town Center. A separate project was published for the dock.
This message was written by the creator of the project. Do not modify the message in any way.
Club Penguin was founded in 2005 by 3 fathers wanting to make a safe online world for their kids to play in. In 2007, this global phenomenon was bought by Disney for millions of dollars. Ever since, Club Penguin has grown, and grown, and grown. Disney have really helped Club Penguin expand. If you want to find out more about Club Penguin's history click <a href="
http://www.clubpenguin.com/company/about
">here</a>, or visit the Club Penguin Wiki. CP has lots of merchandise, plush puffles and penguins, igloo playsets, even giant puffle beanbags! But there's one item which isn't in CP's mass collection of merchandise in their gorgeous office in Kelowna, that's LEGO. We've received lots of support from the Club Penguin community on our projects, even some from the Club Penguin team!
We, TeamCP, present to you, the Town Center project. We would value it at £60/$70, but if you'd value it any different, let us know! Puffles are fluffy ball-shaped creatures native to the island, and three (brown, blue, and pink) would be included in the proposed set. Additional minifigures also included are two regular penguins, aqua and purple, DJ Cadence, Garu, Aunt Arctic, Coffee Barista, and Clothes Shop Owner.
We care very much for our supporters. That is why we will have special parties on Club Penguin, every once in a while, and maybe release a new project or two! We just one thing we need all of you to do in return... spread the word on Twitter, Facebook, Youtube, etc. and let your friends know! The more people that support the idea, the more chances LEGO Club Penguin could become a reality. Also, make sure to tweet Club Penguin staff members @ClubPenguin @PoloField, @Ninjachat3, @Daffodaily5, and @SpikeHikeCP about the idea!
Yup, that's all you have to do! It's as easy as one-two-three. Remember: the more supports the higher the chances this might become a reality! So make sure to let your friends know and support the idea. Together, we can make LEGO Club Penguin sets a reality! So get out there, support, tweet, YouTube, blog, post on fansites, do anything you can do to make the Club Penguin community proud and get us a real set! Tweet using hashtag #LEGOCP, and follow us as @LEGOCP!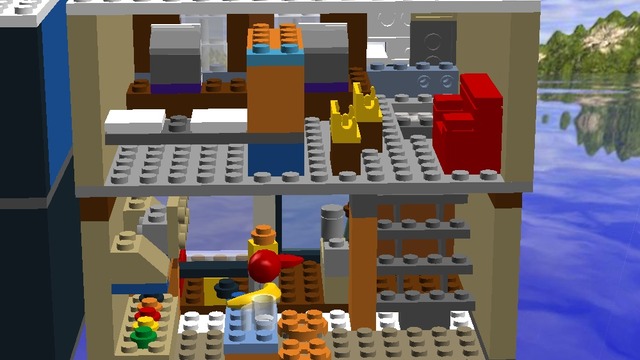 Inside of the Coffee Shop - there's the Coffee Counter, Smoothie Smash belt, two stools, and the Newsroom with a newspaper print conveyor and desks.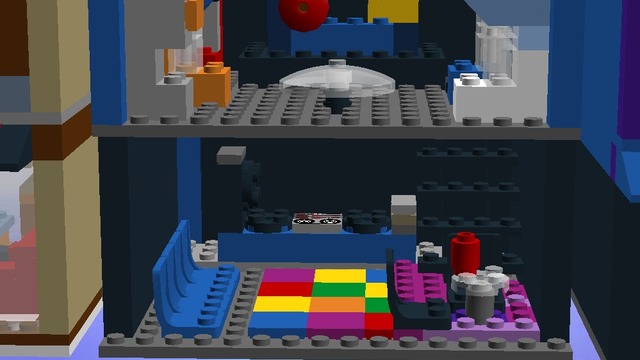 Inside of the Dance Club - there's the dance floor, table with 'coke', and DJ table, above is the Dance Lounge or Arcade as some refer to it as. There's the arcade booths and snowball target interactive game.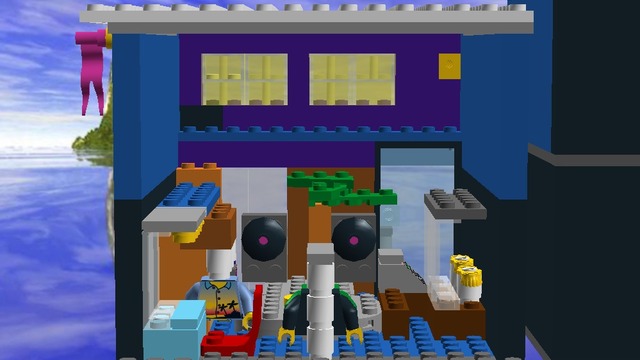 Clothes Shop, with the catwalk, makeup stand, and clothes on hangers - not forgetting the 'till' or checkout as some refer it to as, and of course, CLOTHES!
The proposed set to be produced, if this project is to get the anticipated 10,000 supporters, is a model of the Town Center, with the three main buildings (Coffee Shop, Dance Club, Clothes Shop). The buildings all have play features. The Coffee Shop has a conveyer belt to smash fruit to make smoothies, with the upstairs having The Club Penguin Times office and the press. The Dance Club has a colorful dance floor and DJ table, with the upstairs having arcade games, and the Clothes Shop has a runway along with shelves of items. Outside, benches can be seen, along with a side walk. Another notable feature included with the set is the Notice Board.
The 1% proceeds earned from this project will be donated to some of the organizations Club Penguin donates to during their annual Coins for Change drive, such as the Wildlife Conservation Network, Free the Children, War Child, Partners in Health, and more. Each box could include a code to unlock the LEGO Brick Costume item in-game as well, making it a real treat for all Club Penguin fans! I hope you find yourself generous enough to support our project! And as Billybob would say... WADDLE ON!